Hello and welcome to my page! I am Karen Green and I am the district's speech therapist for grades 3-12.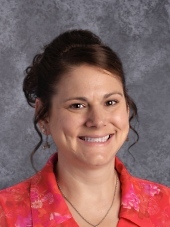 About me
I graduated from the University of Minnesota-Duluth with a master's degree in Communicative Disorders. I spent my first two years out of school working in a nursing home in the Dells, then I went to Southern Wisconsin Center to work with adults with cognitive disabilities. Next, I went to Central Wisconsin Center, a sister facility to Southern, and worked there for the next 14 years. In 2013 I accepted a job at Wisconsin Heights as our family needs necessitated a change.
Family
I am married to my wonderful husband and best friend, Joel. We have three amazing, wonderful, caring and handsome young boys. We also have a not so quite intelligent dog, Sophie.
Hobbies
I have too many hobbies to list, but here are a few!
I love to knit and crochet with knitting being my favorite of the two. Recently, I taught my self how to tat.
I love to bake and my co-workers often benefit from this.
I am an avid fan of letter writing. I have about 10 pen pals world wide. I combine my love for coloring with Copic markers, drawing and letter writing by creating mail art.
Finally, I love biking. Every morning at the crack of dawn during the summer I am on my bike enjoying the road, the scenery and the solitude
Zentangles

Crack in the paper

knitting a half pi shawl

chocolate dipped chocolate chip cookies

Selfie on my bike
Mountain scene envelope to Elana

ladybug coloring

Coffee cup envelope to Kaori