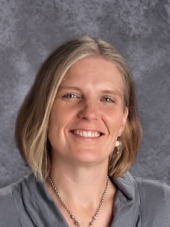 Velkommen! (Welcome in Norwegian)
I'm Davina Penne, Speech-Language Pathologist at Black Earth Elementary.

I completed my undergraduate work at UW-La Crosse and University of Minnesota-Twin Cities and received my Master's Degree from Portland State University. Throughout my SLP career, I have worked in the states of Oregon and Wisconsin in early childhood, elementary, middle and high school levels.
Some of my interests include travel, learning, Scandinavian culture & traditions, camping and being outdoors with my family.
American Speech-Language & Hearing Association (ASHA) is a great resource for parents of early learners and students.